SEPAWA 2016 FULDA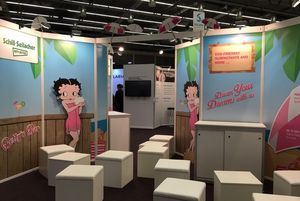 This year the SEPAWA Congress was held in Fulda. Next year SEPAWA will move to Berlin, because it has been considerably grown and needs more space and a location that is more attractive. This fact manifests how important this event has become in the field of cosmetic, detergents and cleaners.
The major topics of SEPAWA 2016 conference program were "Sustainability" and "Anti-pollution". In this respect, Schill + Seilacher has a very solid and strong position. On one hand, the glutamate-based Perlastan surfactants satisfy all requirements of "green"- and "natural"-certified raw materials for cosmetics and HI&I cleaners. On the other hand, NanoSan, nonwoven nanofibers, can be effectively applied for the decontamination of hazardous substances from human skin. These unique fibers are available from SNS Nanofibertechnology, Daughter Company of Schill + Seilacher. The exclusive products have given an opportunity Schill + Seilacher to initiate at SEPAWA 2016 a lot of projects and collaborations worldwide.
Today, about 1,000 employees worldwide stand behind the success of the foundation-owned Schill+Seilacher group. Traditional values and investments, guaranteed through a high degree of research and development activities, secure our dynamic growth.