RHEO2GREEN Self Thickening Concentrates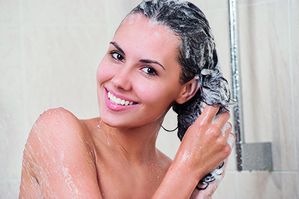 The perfect natural micellar thickening solution
One of the challenges for formulating glutamate surfactants is the formation of a stable micellar thickening system. With RHEO2GREEN, we offer a ready-to-use surfactant concentrate, building up a remarkable viscosity with outstanding skin feel and excellent rheological properties.
ATTRIBUTES
After dilution of Rheo2Green1 with water (approx. 1:3 to 1:5) and reducing the pH in a cold process, the viscosity will increase immediately, leading to desirable flow and foam behavior of cleansing formulations. This is a new natural way to thicken in absence of gums.
rich fine-pored foam
outstanding micellar self-thickening at pH < 5.5
cold processable
mildness to skin
good cleansing ability
free of sulfates, solvents, fragrances
suitable for COSMOS, ECOCERT, BDIH, NATRUE standards
environmentally friendly
APPLICATIONS
for mild rinse-off products with smooth skin feeling and excellent foaming properties.
SKIN CARE
shower gels
certified skin cleansers
facial cleansing gels
liquid hand soaps
wet wipes
micellar waters
bubble baths
shaving gels
sulfate-free rinse-off products
certified natural cosmetics
HAIR CARE
shampoos, conditioning shampoos
condtioners
ORAL CARE
ANWENDUNGEN IM HAUSHALT
laundry detergents
mild surface cleaners
manual dish washes
carpet cleaners
PET CARE
mild cleaning products for pets
cleaners for blankets, beds
dog shampoos