PERLASTAN Sarcosinate Surfactants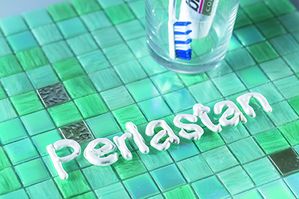 Surfactants based on amino acid N-methyl glycine (sarcosine).
The hydrophobic N-acyl sarcosines and their neutralized form sodium N-acyl sarcosinates are suitable for numerous application for personal care, home care, pet care or industrial use. As anionic main or co-surfactants, they provide mildness, very fine porous, mousse-like foam and excellent cleansing / cleaning properties at end formulations. They are stable and effective over a wide pH-range, readily biodegradable and especially suitable for sulfate free products.
ATTRIBUTES
very mild to skin
reduction of irritation potential of severe surfactants
buffer capacity at skin pH
provides rich foam and smooth skin feel
resistant to sebum delathering
rapidly biodegradable
compatible with other surfactant systems, also with cationics
inhibits metal corrosion
free from sulfates, solvents, preservatives, fragrances
APPLICATIONS
SKIN CARE
shower gels
wet wipes
liquid hand soaps
facial cleansing gels
micellar waters
shaving gels
bubble bath products, also for baby care
sulfate-free rinse-off products
HAIR CARE
shampoos, conditioning shampoos
mild baby shampoos
condtioners
ORAL CARE
HOME CARE
thickened chlorine bleach
laundry detergents
glass cleaners
manual dish washes
mild surface cleaners
carpet cleanes
INDUSTRIAL APPLICATION
lubricants
rust preventive fluids
metal working fluids
anti corrosion applications
PET CARE
dog shampoos
mild cleaning products for pets
cleaners for blankets, beds