PERLASTAN Glutamate Surfactants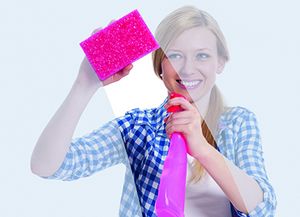 Mild and good foaming surfactants based on L-glutamic amino acid.
Sodium N-acyl glutamates are known as mild surfactants for numerous application. Due to the fact that Glutamin is produced by fermentation process, many PERLASTAN glutamates could be used for certified natural cosmetics. As anionic main or co-surfactants, the sulfate free raw materials are seen as mild ingredients with excellent cleansing / cleaning properties. These surfactants are environmentally friendly and readily biodegradable. They provide a very fine porous, mousse-like foam.
ATTRIBUTES
remarkably mild to skin and eyes
reduction of irritation potential of severe surfactants as co-surfactant
comfortable and soft feeling of the skin during and after use
gentle cleansing
excellent foaming power
buffer capacity at skin pH
environmentally friendly
useful for certified natural cosmetics
free from sulfates, solvents, preservatives, fragrances
APPLICATIONS
SKIN CARE
shower gels
certified rinse-off products
facial cleansing gels
liquid hand soaps
wet wipes
micellar waters
bubble baths, also for babies
shaving gels
sulfate-free rinse-off products
certified natural cosmetics
HAIR CARE
mild baby shampoos
shampoos, conditioning shampoos
condtioners
ORAL CARE
HOME CARE
laundry detergents
mild surface cleaners
manual dish washes
carpet cleaners
PET CARE
mild cleaning products for pets
cleaners for blankets, beds
dog shampoos