INDEX 2017 GENEVA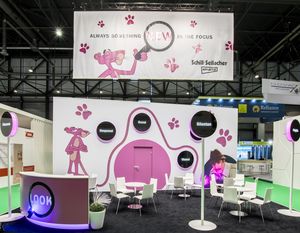 Every 3 years, the hygiene and nonwovens industry meets in Geneva for the Index. As always, Schill + Seilacher was represented at the largest European trade fair in this sector with a trade fair stand. Our new developments for nonwovens in the hygiene sector could be presented to numerous customers and interested parties.
With our newly developed spin finishes for spunbond and carded nonwovens we could offer solutions for the current trend for top sheets with excellent softness for feminine hygiene products and diapers. Spin finishes for the production of permanently hydrophilic fibers and nonwovens for diapers with dry skin feeling were particularly in demand. Our long-term experience in the field of spin finish for nonwovens and our global presence were particularly appreciated during our discussions.
Today, about 1,000 employees worldwide stand behind the success of the foundation-owned Schill+Seilacher group. Traditional values and investments, guaranteed through a high degree of research and development activities, secure our dynamic growth.