INCOSMETICS 2017 LONDON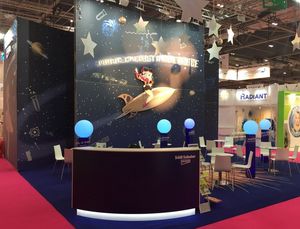 Schill + Seilacher continues with his extraordinary successful future – this seemed to be the slogan during the show in 2017 that took place in London ExCel Hall. In fact, the company launched two innovative raw materials, which were introduced to the numerous visitors at the booth: PERLASTAN Rheo2Green1, a self-thickening system based on Glutamate technology and Polyfix ZRC 50 TB, our new and effective binder of odor-forming nucleophilic molecules. Beside this, Schill + Seilacher presented the Glutamin- and Sarcosine-based surfactants, suitable for cosmetic, pharmaceutical, home care and industrial applications. Additionally, Schill+Seilacher finished successfully the RSPO approval and will now be able to offer MB-solutions for customer's projects.
Our sister company SNS Nano Fiber Technology, LCC (Hudson, Ohio) showed with their innovative fiber concept extraordinary solutions for carrier systems like masks, eye pads or wipes with different properties. The concept is based on a unique non-woven technology which allows functional or active ingredients being incorporated easily. Beside this, other fiber constructs could be used for effective skin and surface cleaning. The silicone additives, suitable for skin and hair, completed the portfolio we presented to interested visitors. To sum up: Like every year, the InCosmetics is an obligatory event to work on the cosmetics of the future.
Today, about 1,000 employees worldwide stand behind the success of the foundation-owned Schill+Seilacher group. Traditional values and investments, guaranteed through a high degree of research and development activities, secure our dynamic growth.