COSMETIC NEWSLETTER 1/2018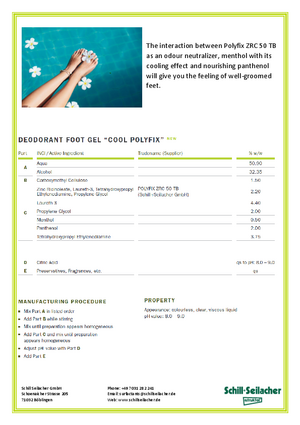 Are you ready for summer?
Today, we would like to give you some ideas about how to improve your products with
"Polyfix ZRC 50 TB".
For further, technical information, please contact us!
Today, about 1,000 employees worldwide stand behind the success of the foundation-owned Schill+Seilacher group. Traditional values and investments, guaranteed through a high degree of research and development activities, secure our dynamic growth.