Visiting Schill Seilacher Chemie in Pirna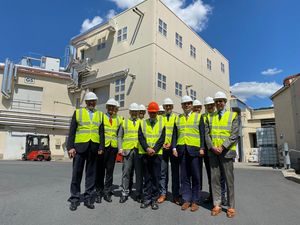 Today, the board of Ingeborg Gross Foundation, the advisory board and the executive management visited our Pirna site.
Today, about 1,000 employees worldwide stand behind the success of the foundation-owned Schill+Seilacher group. Traditional values and investments, guaranteed through a high degree of research and development activities, secure our dynamic growth.