INCOSMETICS 2018 AMSTERDAM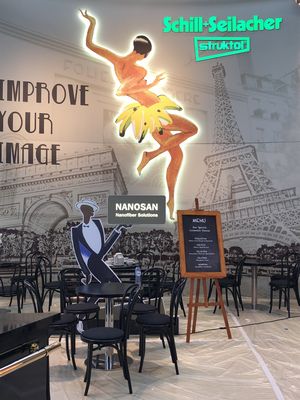 InCosmetics Global is the biggest and most important event for personal care ingredients and innovative technologies. For this reason, Amsterdam as a magnet pulled in April this year manufacturers of raw materials and finished products of personal care. This is the best opportunity to present and learn about new trends and innovations.
So, topic "green and natural" products, where Schill + Seilacher GmbH with its Perlastan surfactants is a one of the leading player on the market, year by year is gaining strength. This strong position of our cosmetic division have been reinforced last year through development of self-thickening Cosmos-certified Rheo2Green series and Mass Balance (RSPO) products.
Most attention received Polyfix (odour absorbers) and Sil-O-San (organo-modified silicones) lines that the number of interested customers could be dramatically increased.
Examples for advanced technological customer products based on nonwoven nanofibers Nanosan did impress the visitors of our booth.
Today, about 1,000 employees worldwide stand behind the success of the foundation-owned Schill+Seilacher group. Traditional values and investments, guaranteed through a high degree of research and development activities, secure our dynamic growth.