Schill+Seilacher Virtual Roadshow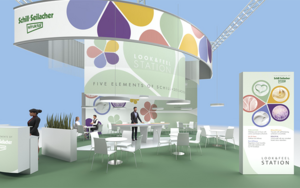 While exhibitions are cancelled worldwide due to Corona pandemic, Schill+Seilacher has found a way to keep in touch with customers and partners – virtually.
In Schill+Seilacher's first web exhibition stand you will find information about the product range of the Cosmetics and Fine Chemicals department and you will get the opportunity to arrange virtual meetings. Many other insights are waiting for you to explore. Visit the virtual roadshow regularly to find latest information and also stands from other departments coming soon: virtual-road-show.schillseilacher.de.
Today, about 1,000 employees worldwide stand behind the success of the foundation-owned Schill+Seilacher group. Traditional values and investments, guaranteed through a high degree of research and development activities, secure our dynamic growth.